Regaining our natural connection to the earth
Believe it or not, but our feet don't need as much cushioning and support as you'd think. Over thousands of years, our feet evolved to be connected to the ground, to feel the earth beneath our soles. Modern footwear has severed this connection and brought with it a host of issues – altering foot shape, increasing the need for orthotics and support, and increasing discomfort.

However, barefoot shoes provide the perfect halfway house – shoes with thin soles and plenty of space that keep your feet protected while allowing you to feel the ground underneath.

We believe that children should start their barefoot journey as early as possible to make the most of the advantages barefoot shoes provide, but transitioning to barefoot at any stage will benefit your child's foot health moving forward.

We've explained what we think is great about barefoot shoes, but there are loads of studies out explaining the benefits, too! We've listed a variety of sources for you to watch, listen to, and read at the end of the page.
What can barefoot shoes help with?
Increased strength, balance and stability
Conventional shoes have something called a heel-to-toe drop, where the heel is raised. Even in trainers, this is often the case! In particular, a raised heel shortens your calf muscles, reduces your range of motion, and can be painful for your lower body.

Barefoot shoes instead have what we call a 'zero drop', where the sole is completely flat the entire length of the shoe. This is our foot's natural state, and when you wear barefoot shoes, you'll be using muscles that you wouldn't in more conventional shoes. Studies have shown that wearing barefoot shoes for just six months can increase foot strength by up to 60% while improving natural balance and stability so you stand upright in a more healthy posture.

Decreased pain
Ever worn a pair of shoes that force your toes into shapes they really don't like? That's pretty common in conventional shoes – if your feet hurt, it's usually the shoes that are the problem!

Barefoot shoes instead can reduce pain by giving your feet plenty of room. All barefoot shoes feature what we call a wide 'toe box' – the area where your toes usually sit in the shoe. By allowing your feet to spread naturally, you'll improve your posture and alignment, meaning less pain and discomfort.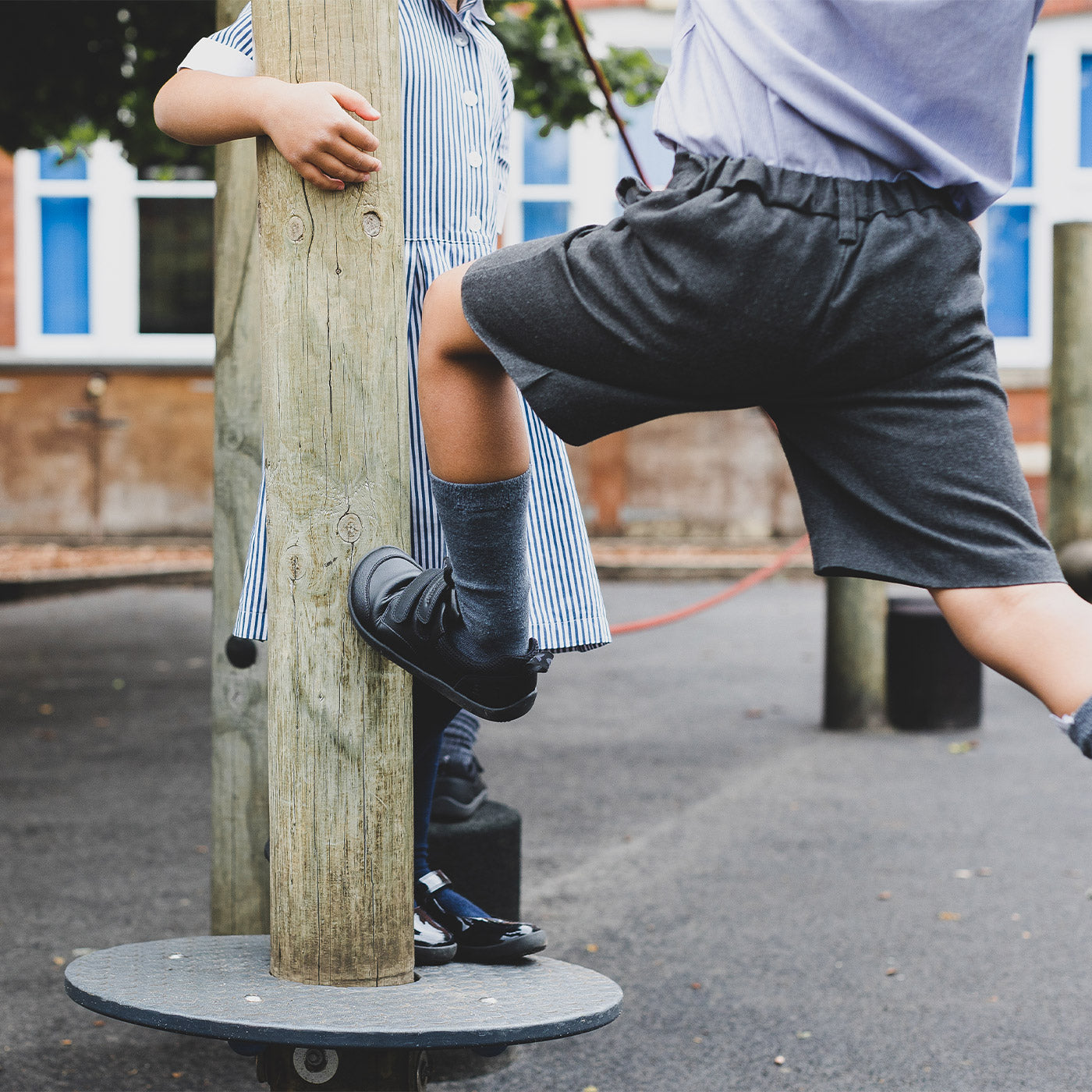 Improves sensory input
Did you know that the place in the brain that registers sensory input from the feet is the same size as the one that receives input from your hands? By wearing conventional footwear, you can be starving your brain of this connection!

Barefoot or minimalist shoes give your brain far more sensory input from your feet, which helps improve movement and reduce pain. Paediatricians recommend that children should be barefoot as possible to improve their sensory input and strengthen feet and ankles.

The science behind barefoot
In recent years, there has been plenty of attention on barefoot shoes, and hundreds of studies have been undertaken, understanding the benefits of barefoot shoes for running, walking, climbing and more! While most of these studies have been based on adults, there have been some great studies conducted on children.

We've highlighted some of the most important and interesting studies for both children and adults below. For a quick overview, have a look at some of the videos, or if you'd like to take a more in-depth look, we've listed some great podcasts and vital studies for you to explore.